2 Timothy 1:7
"For God has not given us a spirit of fear, but of power and of love and of a sound mind."
Psalm 91:5-7, 10-11
"Do not be afraid of the terrors of the night, nor the arrow that flies in the day. Do not dread the disease that stalks in darkness, nor the disaster that strikes at midday.
Though a thousand fall at your side, though ten thousand are dying around you, these evils will not touch you... If you make the LORD your refuge, if you make the Most High your shelter no evil will conquer you; no plague will come near your home. For he will order his angels to protect you wherever you go."
From Denn
April 29, 2020
COVID-19 Update
And just like that, everything changed.
We are living in interesting times. As the COVID-19 reality and responses shift, Cornerstone has decided to move to a complete online presence for the time being. This is being done to help protect the health of our church family and community.
What will that look like? We are working through that now and our staff is committed to doing everything possible for your family to worship together with your Cornerstone family. I realize that you can do that at any point through the week, but I would really encourage you to make it a Sunday Morning event.
How the various elements will come together will be determined through the week, but we know there will be a children's ministry element, a music element, and I will preach at 9:30 a.m. & 11 a.m. on Sunday.
On Sunday mornings you will be able to type in hfx.church in your favourite web browser and worship at home with the church you call home.
The staff has been praying for your families, and if there are times that you need pastoral care, please don't hesitate to reach out to any of us.
Small groups are making the move to online platforms. Many are being held on Zoom and our Youth are meeting on YouTube.
And please take these times of uncertainty to model God's love and grace. Reach out to your neighbours, make yourself available to serve those who are the most vulnerable during these uncertain times.
And don't forget God's promise from 2 Timothy 1:7 For God has not given us a spirit of fear and timidity, but of power, love, and self-discipline.
As things update and change we will continue to reach out and keep you informed about all that is happening at your church home.
For the Kingdom
Denn
March 13, 2020
I realize that the Coronavirus (COVID-19) has become a worldwide concern and is on everyone's minds, especially after news that the Prime Minister will be in self isolation for 14 days.
While it's good to stay informed, don't allow the overabundance of media reports (which are sometimes confusing and/or contradictory) to create fear in your heart. In times like these, we as believers are to stay anchored in the truth of God's Word so that our fearless faith speaks to those around us. We are continuing to monitor the situation daily and we will follow recommendations from federal, provincial and local government agencies, should they be given.
Currently, we are planning to hold our regularly scheduled services and meetings at Cornerstone and we want to assure you that we are committed to offering a clean and safe environment.
Our facilities team regularly and thoroughly clean our building -- giving special attention to surfaces that are commonly used and touched. In addition, hand soap is available in the bathrooms and we have a supply of alcohol-based hand sanitizers available for use at every meeting and service.
As a general rule, if you have a fever and are not feeling well, online viewing is the perfect way to be part of the church. You can watch our Sunday morning live services online at: LiveStream or our Facebook page.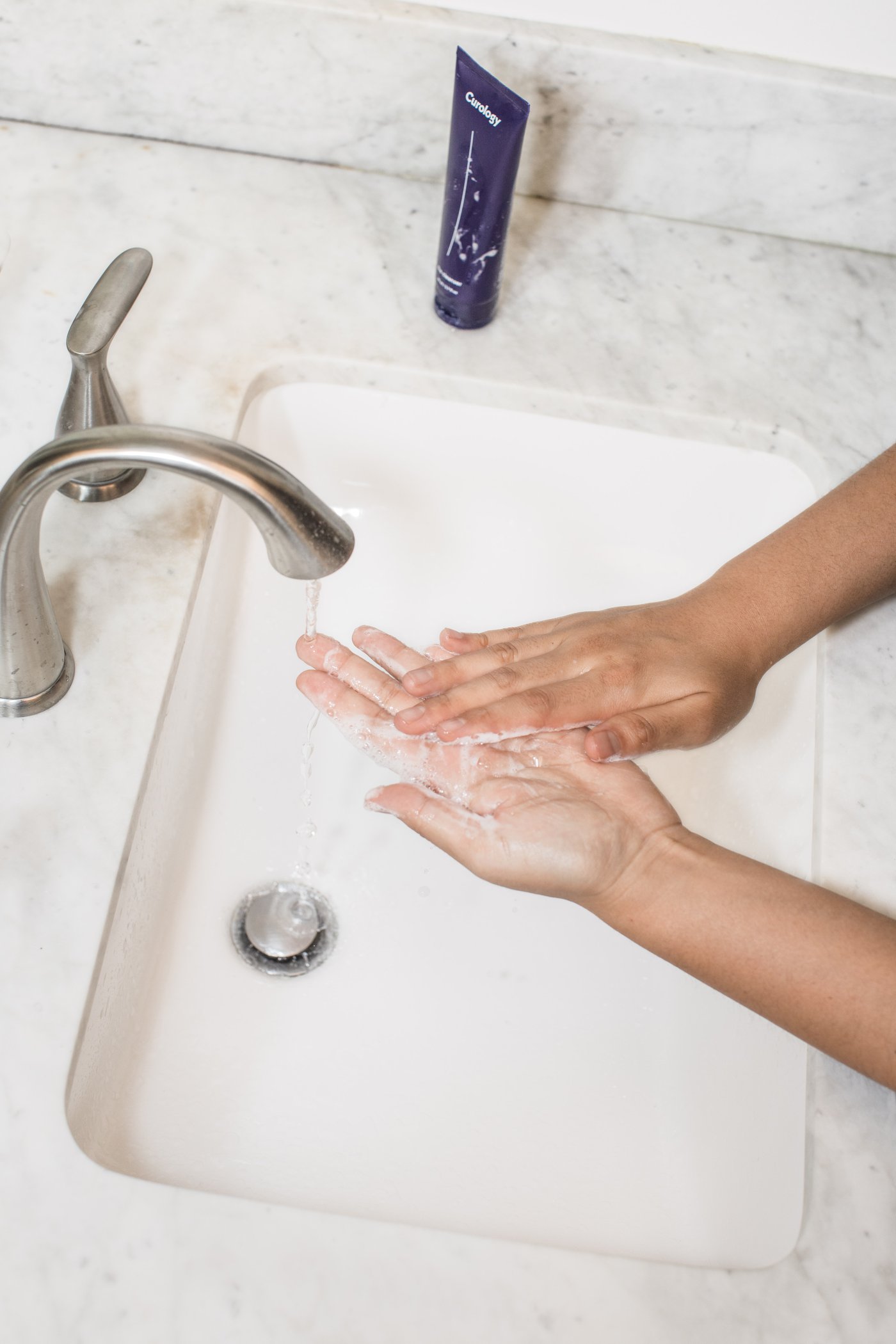 Here's What We Are Doing As A Church
TRUSTING GOD: It is important to keep perspective and not panic. No matter how dire circumstances get, the Lord remains our refuge and strength, "an ever-present help in trouble" (Ps. 46:1).
PRAYING: We are praying for the sick, for public health officials, for doctors and nurses, for researchers, and for caregivers. As Christians, we believe prayer has power, and prayer changes things.
STAYING INFORMED: The media is aflame with daily updates (sometimes confusing and/or contradictory). We're following a reliable list of information for educational, planning and management purposes.
PREPARING: Because COVID-19 likely spreads like the cold and the flu, personal hygiene is very important among staff, volunteers, and participants in our services and those attending events on our church grounds (washing hands, avoiding contact with the sick, staying home if you're sick, and so on). Services will only be provided online as of March 22
Reviewing: We're examining all of our communication practices with the congregation and implementing appropriate communication when appropriate – like this webpage, Facebook, and our live streaming service.
Changing: We encourage you to make time for church on Sunday Mornings. Find [email protected] at hfx.church I will begin my message at 9:30 a.m. and there will be links for Children's ministry and Worship.
Here's What You Can Do To Help
Pray for our community and those directly affected by COVID-19. Pray for the health care workers that are treating the sick and those public health administrators making difficult decisions. Pray that God would protect our community from further spread of the virus.
Reflect Christ. In these anxious days, the body of Christ can shine as a light of hope, strength, faith, and peace. We can demonstrate for the world how our faith provides true assurance against worry and fear. Don't panic, and don't fear!
Practice recommended personal hygiene:
Avoid close contact with people who are sick.
Stay home Our services will be provided at hfx.church
Cover your mouth and nose with your forearm when coughing and sneezing.
Wash your hands frequently for at least 20 seconds at a time. Use soap and water when possible.
Use an alcohol-based hand sanitizer with 60%-95% alcohol if no soap and water are available.
Keep your heart encouraged by spending time with the Lord in prayer, reading His Word and worshiping, daily!
Remember, FAITH over FEAR every time in every situation.