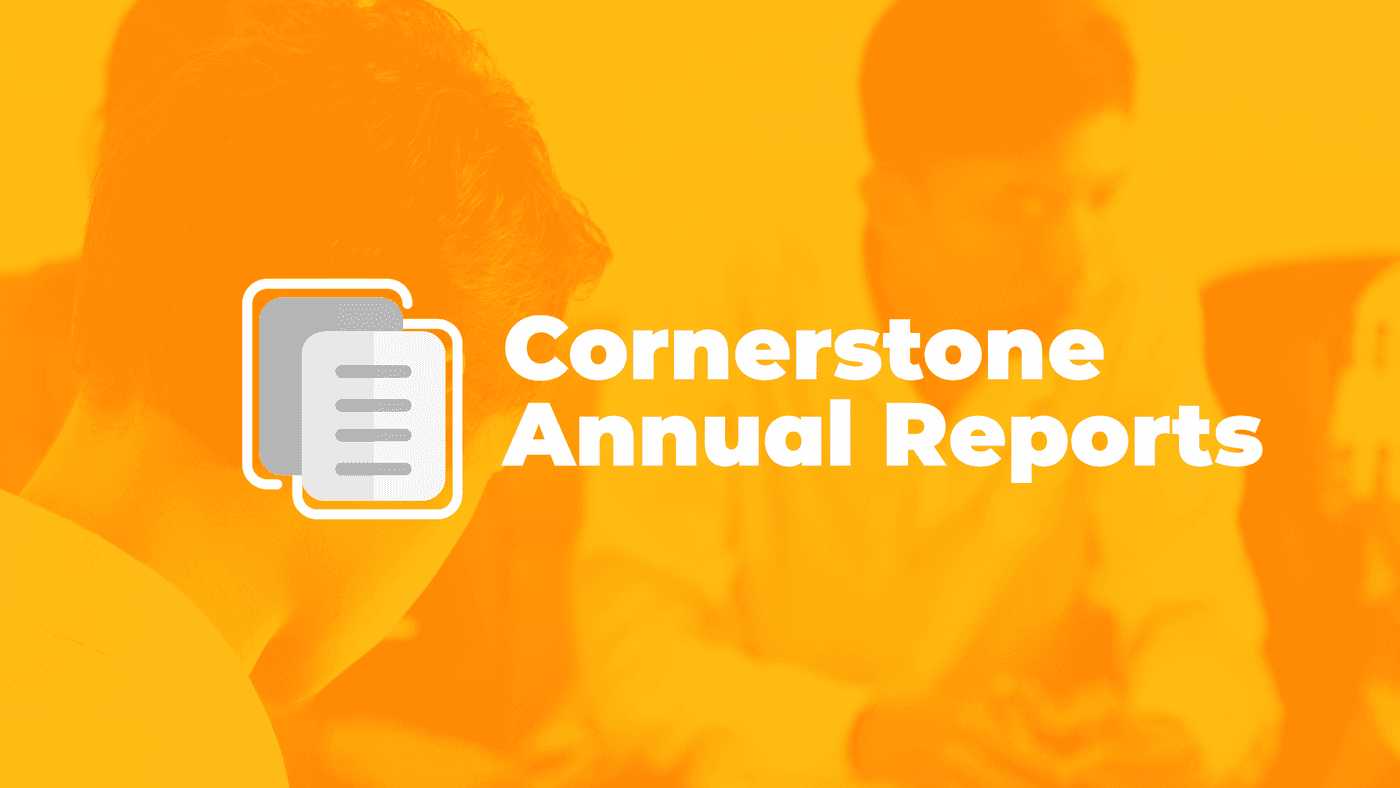 Annual Meeting 2023
Dear Cornerstone Church Family,
As we approach the end of another incredible church year at Cornerstone, we eagerly invite you to mark your calendars for our Annual Meeting on May 29th at 7:00 p.m., hosted at our Gatehouse location. And guess what? There will be an assortment of delicious cookies to delight your taste buds!
We have made the annual reports available for download below to ensure you are well-prepared and informed for this occasion. If digital copies aren't your thing, don't worry! Printed copies will also be readily available on Sunday, May 28th, at both Gatehouse and Windgate locations. You can also grab a copy on Monday evening before the meeting, so you're all set to dive into the exciting updates.
We wholeheartedly encourage you to take the time to read through these reports. Our staff has poured their hearts into capturing highlights of the incredible moments and milestones we've achieved as a church family throughout the year. Their presentations at the meeting will surely leave you inspired and filled with a renewed sense of purpose and vision.
Your presence and active participation in this gathering are invaluable to us. We cherish the collective wisdom, diverse perspectives, and passion that our Cornerstone family brings, shaping the future of our church community. Your questions, ideas, and contributions fuel our growth and enable us to continue impacting lives and spreading the love of Christ in meaningful ways.
Let us come together in an atmosphere brimming with excitement and anticipation. May 29th promises a wonderful evening filled with fellowship, shared vision, and the joy of celebrating our journey together.
We genuinely look forward to seeing your smiling faces at the Annual Meeting as we unite as one Cornerstone family, creating an even brighter future for our church and community.
Warmest regards,
Cornerstone Staff and Leadership Team
---