Next 7 Days
ON SUNDAY: 9:30 a.m. and 11:00 a.m.
This week we continue our Advent series with the message to Joseph: Fear Not: Just Obey. Our scripture focus this week will be Matthew 1:18-25
Want to take notes from the message on your phone? Click here
Berkeley Service
Each Sunday afternoon at 2:30 we provide a service at the Berkeley in Bedford. That service includes the same message as our morning services and 4 traditional hymns. We are presently looking for more help with our music.
If you can play piano or lead with guitar and would be willing to partner with us in this incredible ministry please let Denn know. The service is about 40 minutes and we'd need you to serve every four weeks, or so.
Many of these folks spent their lives worshiping in the local church, and this is the only opportunity they get for corporate worship. And folks are always welcome to attend, lend their voice to the singing and provide encouragement to the residents.
The Gift of Clean Water
For a number of years we have been doing a major fund raiser over Christmas to drill wells in West Africa. This year Cornerstone is moving into a more holistic approach where we have entered into a partnership with a small village in Sierra Leone. As we begin this three year project our first phase is to drill a well and the infrastructure that will be needed to provide clean water to the families of Kenenday and the surrounding communities.
If you wish to give a donation as a gift, gift cards are available, contact Denn
Just indicate on your envelope or e.giving "Village"
For more information on our vision for this partnership Click Here
Cornerstone Leadership Team:
For updates on our last Leadership Team meeting (November 16) Click here
For names and contact information of the The Cornerstone Leadership Team Click Here.
Sunday Ministry Partners
Sunday Volunteers:
9:30
Scripture Reading: Sonja N
Greeting: Greenough/Talbot
Nursery: Molly M/ Val L
Coffee: Souchereau
11:00
Scripture Reading: Paul C
Greeting: Caza/ Carter
Nursery: Ruth S/
Coffee: Lively/Tufts
You can View the new Fall rosters by Visiting The Hub or Download them 9:30 or 11:00
The Next Thirty Days
December 23rd Christmas Eve Eve Service
December 24th Christmas Eve Service
December 29th One Service
This year in order to insure that our services are safe and that we aren't over capacity, the Christmas Eve Eve and Christmas Eve Candlelight service will be ticketed. To obtain tickets for your family and friends visit our Christmas Page
Blood Donor Clinic
It's in you to Give. On January 1st why not start the New Year off by giving the gift of life? Canadian Blood Services will be at Cornerstone from 5 until 8 that day. To book your appointment call 1-888-2-Donate or visit their website.
Baptism
We are planning a baptism service for January 5th. If you have chosen to follow Christ one of the first steps of obedience is the act of baptism.
For more information visit our Baptism Page
Cornerstone Windgate
Do you have questions about our Sackville/Beaverbank Satellite? Are you interested in being a part of the launch team? Pastor Rob will be upstairs in the general office following our Sunday morning services through the month of January to answer questions you might have and to provide infromation about what it will mean to be on the launch team.
The Great I Hate Winter Beach Party
After a two year hiatus it's back! We have the Zatzman Sportsplex in Dartmouth booked for February 1 for a swim and pizza party. The swim will be from 5 to 6 and pizza to follow. The swim is free and the pizza is $5.00 a person. There will be a sign up sheet in the New Year.
2020 Vision
What is Cornerstone's Vision for 2020? Join us on January 5th as Denn looks ahead to the next 12 months and how we can impact those who are here, those who are near and those who are far away.
Worst Case Scenarios
What would you do if . . . You Were Shipwrecked? Fed to the Lions? Had to Fight a Giant?
Looking forward to our series for the New Year.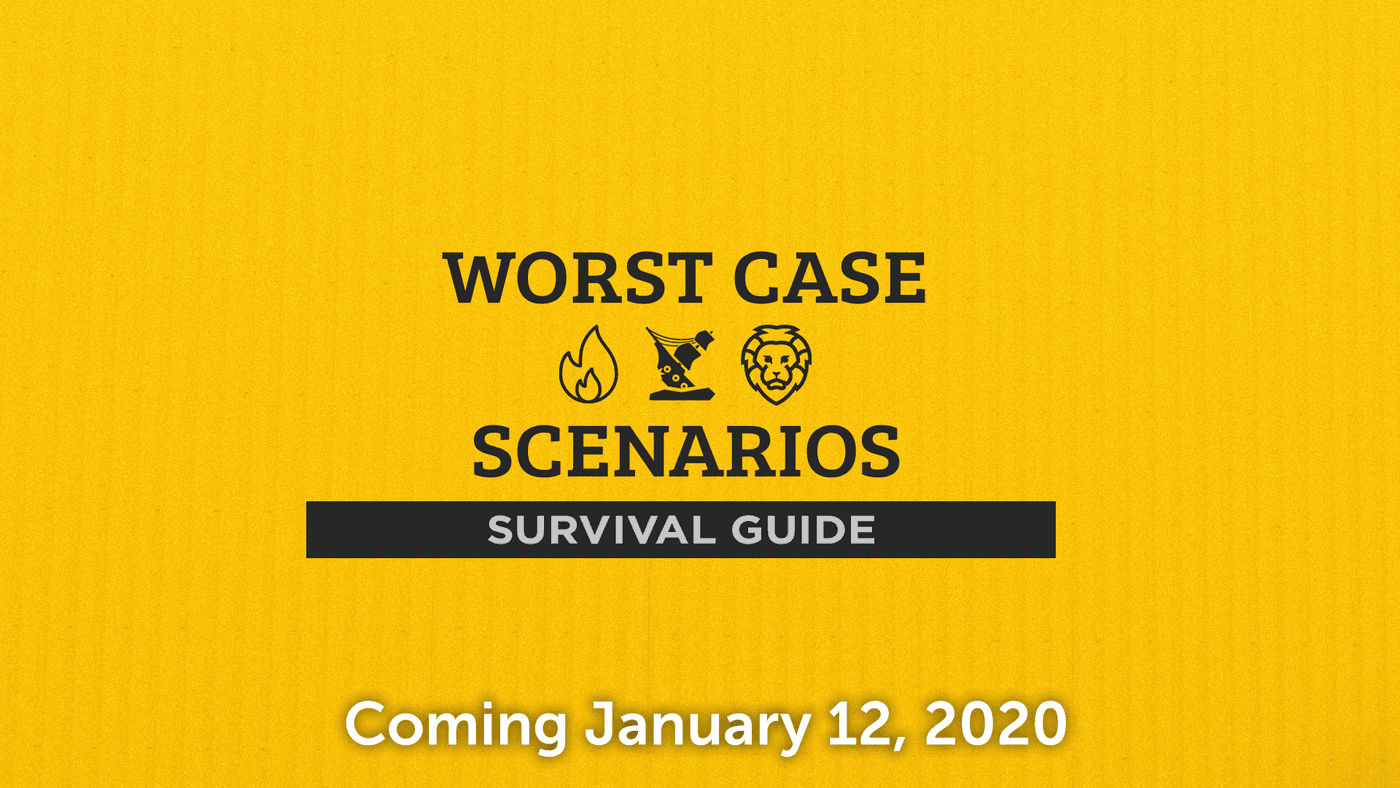 The Next 60 Days
On Going Events
Life Groups
Notices
Subscribe to Cornerstone Connections