Kids Check-in, Quick and Secure!
Checking in needs to be quick. On any given weekend our entire children's ministry and volunteers need to check in, print labels, and arrive safely in their classrooms in a matter of a few minutes. We're doing all that we can to make that process as fast as possible. And now we're giving you a tool to quickly check in using your own phone with a mobile pass.
With the power of Apple Wallet, each family's personal barcode pass will automatically show up within a half-mile of Cornerstone. It's a simple scan, and print for your family to check in.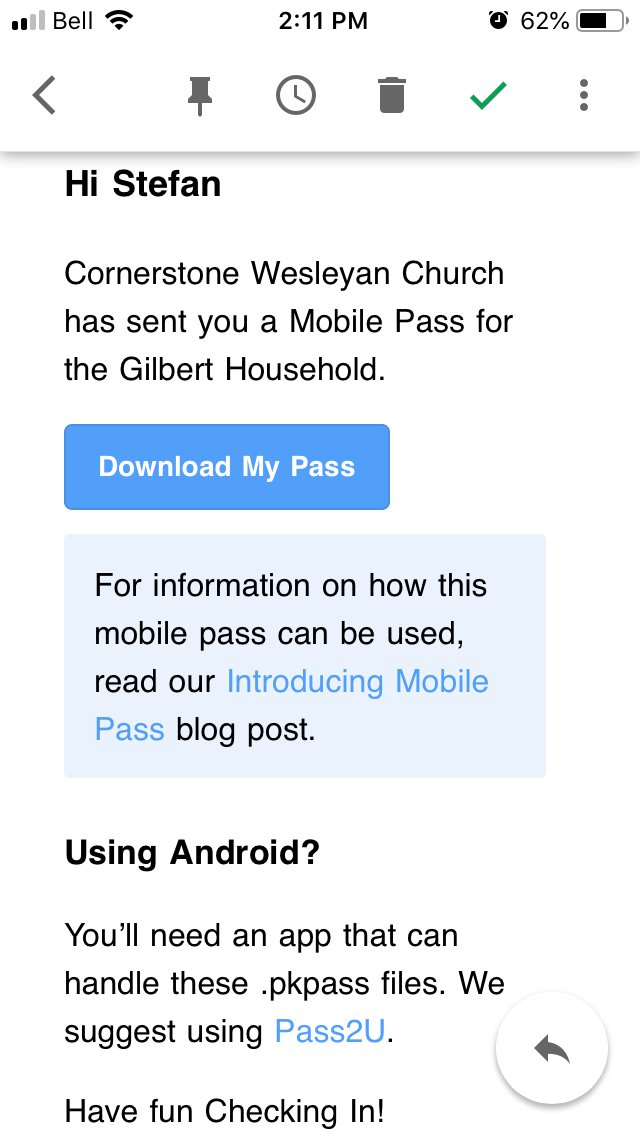 What about Android? We've found a few third party applications that work great with an Apple Pass. Any app that supports the .pkpass file format will work. We suggest using Pass2U.
There are two steps to getting mobile pass working. First, use the form below to request a mobile pass. Second, in a day or two you'll receive an email with a link to your mobile pass, just click the link and you're good to go. Next time you're near cornerstone you'll see it pop up. Tap it to open and give it a scan.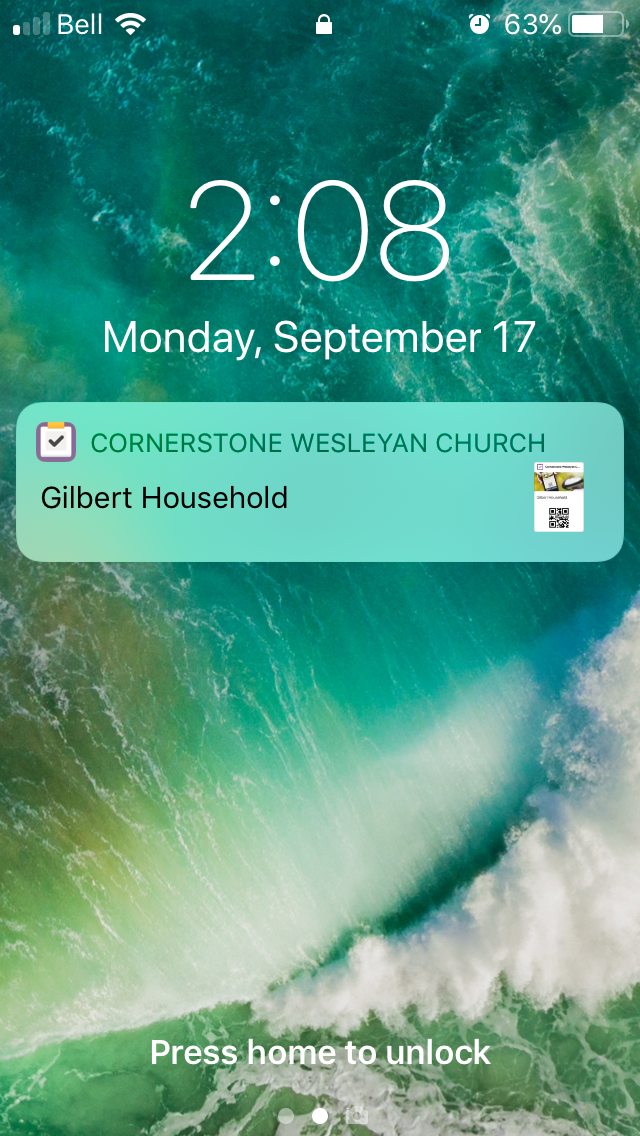 Let's Get Started!