Kenenday, Sierra Leone
Kenenday village is located in the Sella Limba Chiefdom in the Bombali District, 50 miles north of Makeni and 5 miles from Kamakwie town in the Northern Region of Sierra Leone. Kenenday is comprised of 56 houses with a population of approximately 572 people (71 households) from Limba and Temne tribes. The village is headed by Headman Lamin Kamara. The Youth Leader is Mustapha Kanu, and the women are represented by the Chairlady – Fatmata Kamara. The village elders, Pa Morlai Kamara and Ya Gbessay Turay, provide advice. Leadership positions are earned through consultation with elders, youth and the women's societies.
The residents are engaged in subsistence farming, including rice, peanuts, cassava and sweet potatoes and the rearing of animals such as goats and sheep. However, they live in extreme poverty without adequate seeds and few animals resulting in food insecurity. The community members have an overused drying floor and grain storage. The community has one water well which also serves other surrounding communities especially during the dry season. Only a few latrines are available and are in a deplorable condition due to over-usage. Most people use the bush for defecation which spreads disease. Kenenday has no Peripheral Health Unit and families walk 5 miles away to receive medical care at the Kamakwie Wesleyan Hospital.
The children from Kenenday attend primary school about a mile away for grades 1 to 3 and about 4 - 5 miles away for grades 4 to 6 to Kamalo or Kamakwie. Students in secondary must also walk to attend school in Kamalo or Kamakwie. The dropout rate is high due to poverty, the long distance from school, and teenage pregnancy. There are 18 (7 boys and 11 girls) school aged children who are not attending school due to poverty, disability, single headed households or from being orphaned.
The village of Kenenday is made up of 35% Christians, 55% following Islam and 10% African traditional worshippers. On Sundays, Christians meet in one of the member's homes, as they do not have a church building.
The Need - A Lack of Opportunity within Extreme Poverty
Even though the country is over a decade removed from the civil war, widespread poverty affects most of the population and the needs of the country are great.
Two thirds of those living in poverty in Sierra Leone live in extreme poverty, which means that they cannot afford necessities such as food, water, shelter and medical care.
Literacy rates are around 48% --leaving many young people to face a harsh life with few skills.
The median age for its 7.7 million people is 19 with a life expectancy of 51.
Sierra Leone has the fourth highest incidence of mothers dying from childbirth related causes in the world.
Only 10 other countries have a higher infant mortality rate than Sierra Leone.
The most common causes of death among children are dehydration, diarrhea and other easily preventable diseases caused by inadequate/unsafe water supplies and poor sanitation.
Only 21% of the people are Christian, while 78% are Muslim and 1% adhere to indigenous beliefs.
All the statistics cited are merely symptoms of a larger problem – the absence of opportunity. World Hope International believes that God grants every human the desire to work—to cast off the shackles of poverty and generate his or her own income, improve economic stability and sustain a better quality of life. We base what we do on long-term results. We offer more than charity; we provide resources and knowledge to the poor, empowering them to become agents of change within their own communities. Village Partnerships seek to improve individual circumstances and allow villagers the opportunity to gain dignity through shared effort and energy and secure hope for their future.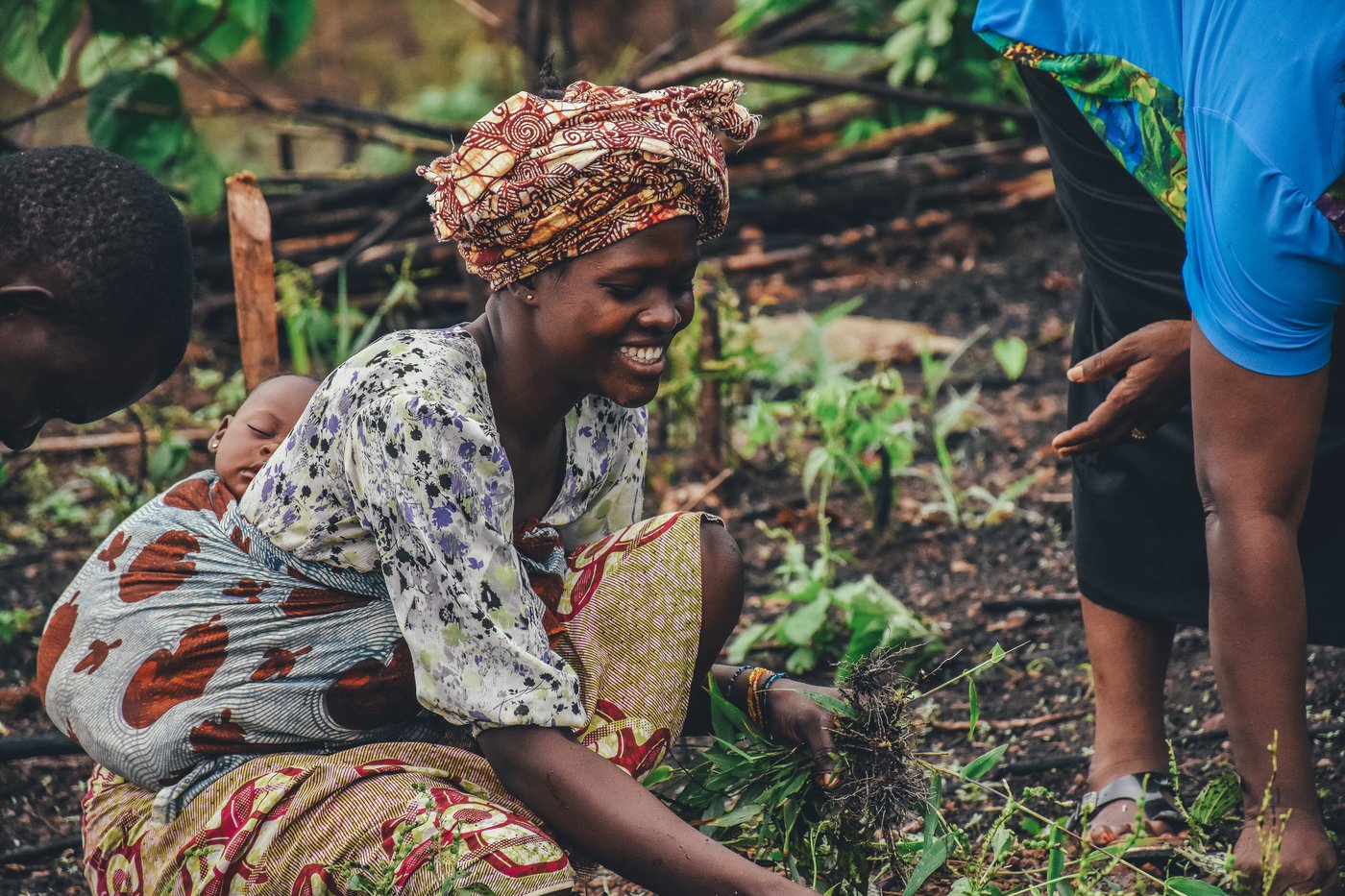 The Plan
World Hope International proposes a three-year village partnership, with a possible extension up to 5 years, between Cornerstone in Canada and the people of the village of Kenenday in Sierra Leone.
Long term partnerships help open the door between our cultures and circumstances to better understand and, therefore, love the community being served. A long-term commitment moves us past the simple idealism that comes with "helping" and encourages us down a path towards relationship which encompasses empathy,
knowledge, grace, and a servant-minded mission.
Village Partnerships provide holistic, sustainable programming that address the physical and spiritual needs of the community. The community-based initiatives listed below are developed with the community which empowers them in the process.
Leadership Development
Research shows that sustainable development must be community driven. WHI does not focus on project driven development. Having a greater emphasis on the human and social factors causing poverty creates a more powerful response to the many factors causing poverty. Village Partnership's design emphasizes community participation and empowerment, enhancing the village's social capital and resulting in demand and community driven development. The community is taught from the beginning that they carry the responsibility of their community's own development.
The long-term success of the village development depends on the solid formation and progress of the Village Development Committee (VDC). The VDC training during the first year focuses on 1) Dependency – the causes and consequences versus sustainable development and empowerment; 2) Community mobilization and participation, and 3) Time management. In the following years, VDC training focuses on the specific needs of that village.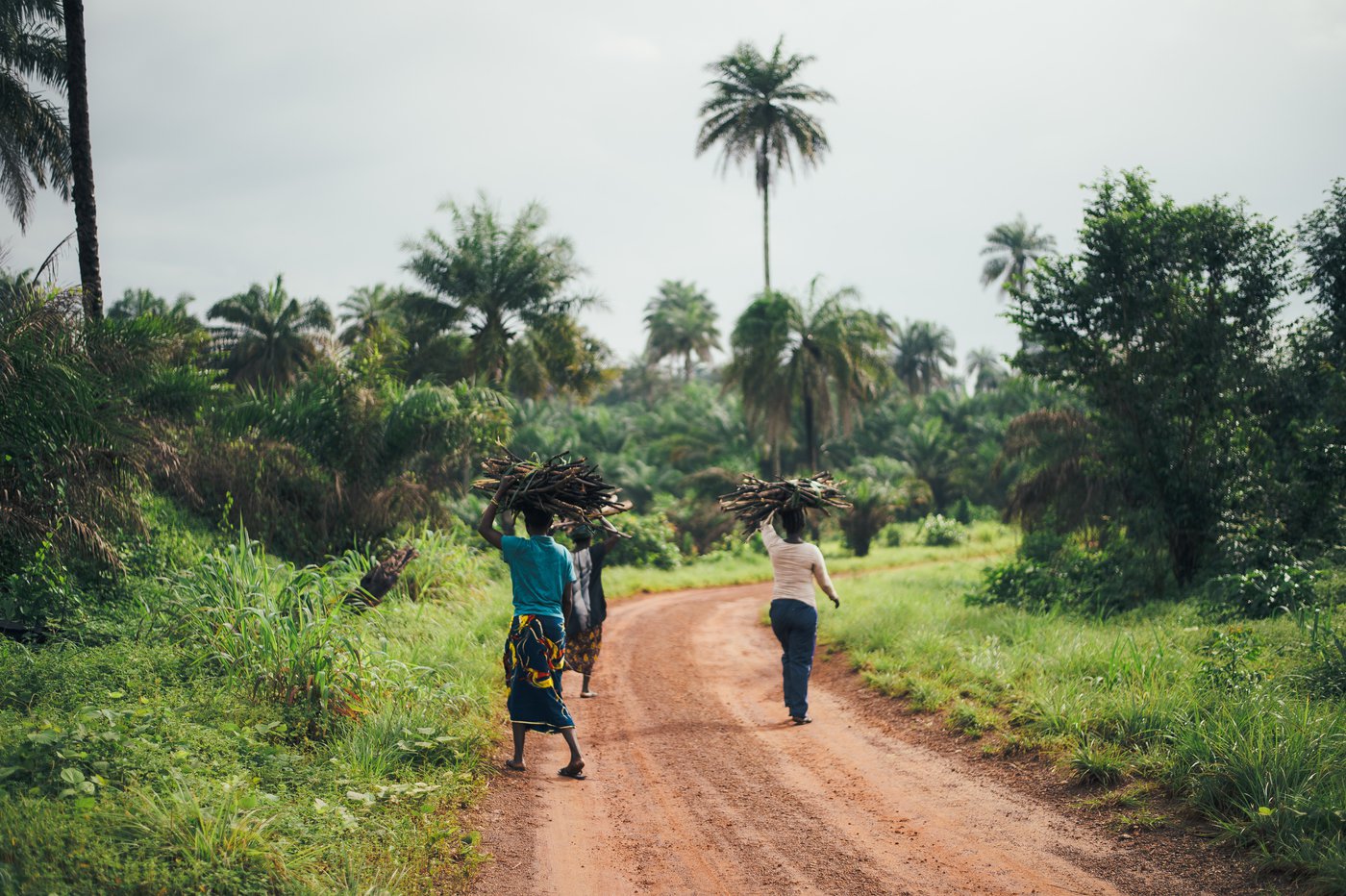 Improving Livelihoods, Nutrition and Income Generation among Men and Women
The decade long civil war seriously disrupted agriculture activities and in 2003, production was only about 50% of pre-civil war amounts.1 Villages in the Bombali district were among the most severely hurt during the war. Rebels killed livestock and destroyed fields. VDCs desire to increase yields and livestock supplies. Quality seed and animals are distributed to village farmers as a loan. Since the quality of the seed helps increase the yield, farmers can "pay back" the seed loan and still have a good harvest. When the animals produce offspring, farmers "pay back" the animal loan and can keep the original number of animals and the future offspring. The farmers pay back their loans to the VDC who are then able to distribute additional loans to farmers in the village. In addition, WHI works with farmers to teach best practices in farming, water harvesting techniques, and crop diversification.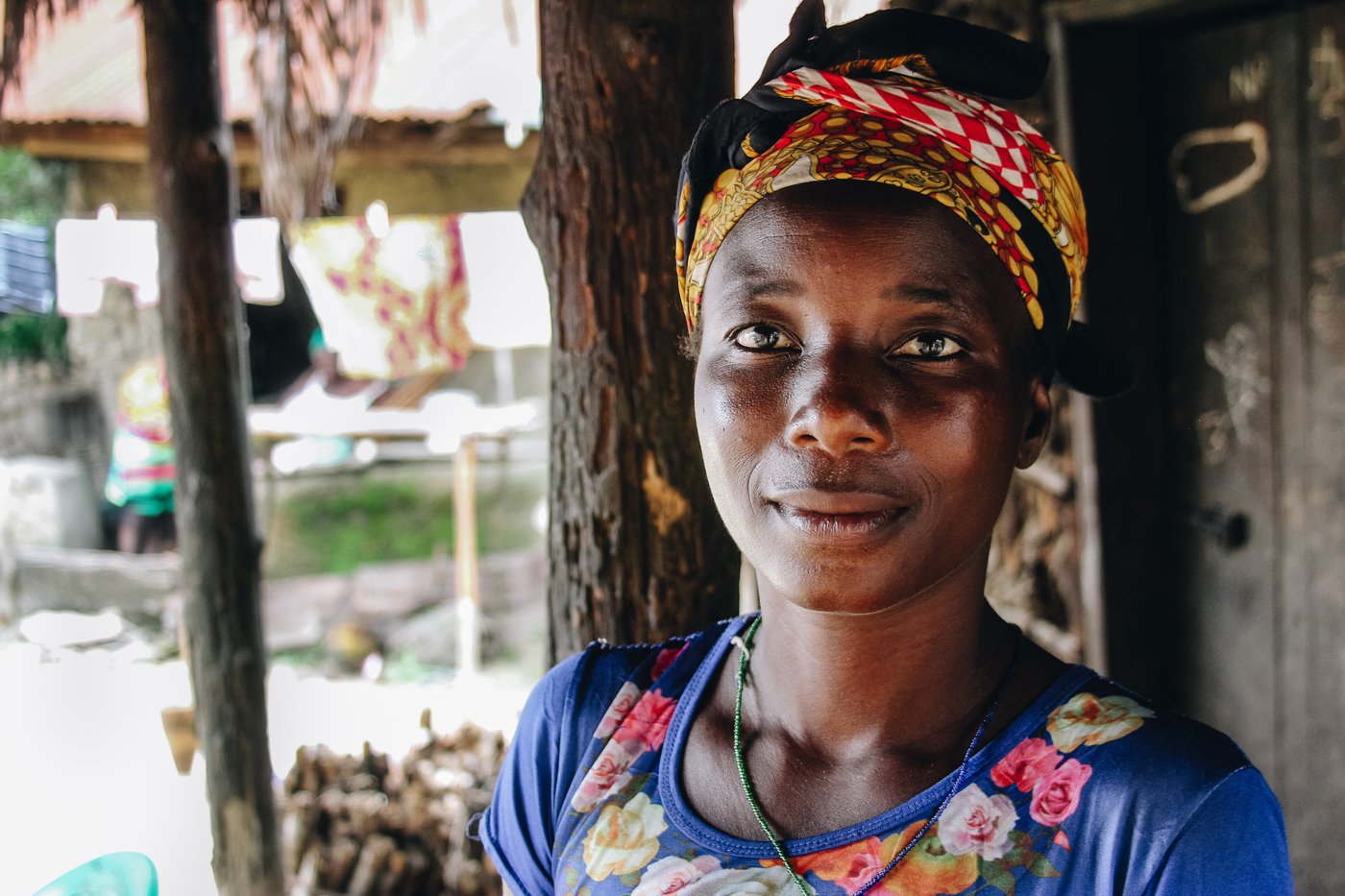 Education and Child Sponsorship
Access to education is crucial to alleviating poverty. Child sponsorship through World Hope International utilizes multiple program areas to complement one another and act as a comprehensive response to poverty with a specific emphasis on the child. Through the love and encouragement of their sponsor, sponsorship affirms that every child has been created in the image of God, has been named, and has a story worthy of being heard!
Your partnership will provide the resources to address the specific educational needs the village leadership and WHI field staff have identified for the children. The VDC is challenged to choose interventions that are the highest priority and can be sustainable in the long term.
Safe Water, Health, Hygiene & Sanitation
Without access to safe water and sanitation facilities, major diseases like cholera and malaria are rampant in rural Sierra Leone. Many of these diseases are not only easily treatable but, more importantly, they are preventable. As a result of cholera, malaria, and other preventable diseases, Sierra Leone has one of the highest child and maternal mortality rates in the world.
WHI works with the VDC to construct or rehabilitate wells, latrine slabs and teach proper hygiene to ensure the safe water stays clean during use and the sanitation facilities are used properly. In addition, treated mosquito nets may be distributed to pregnant and nursing women as well as children under the age of five.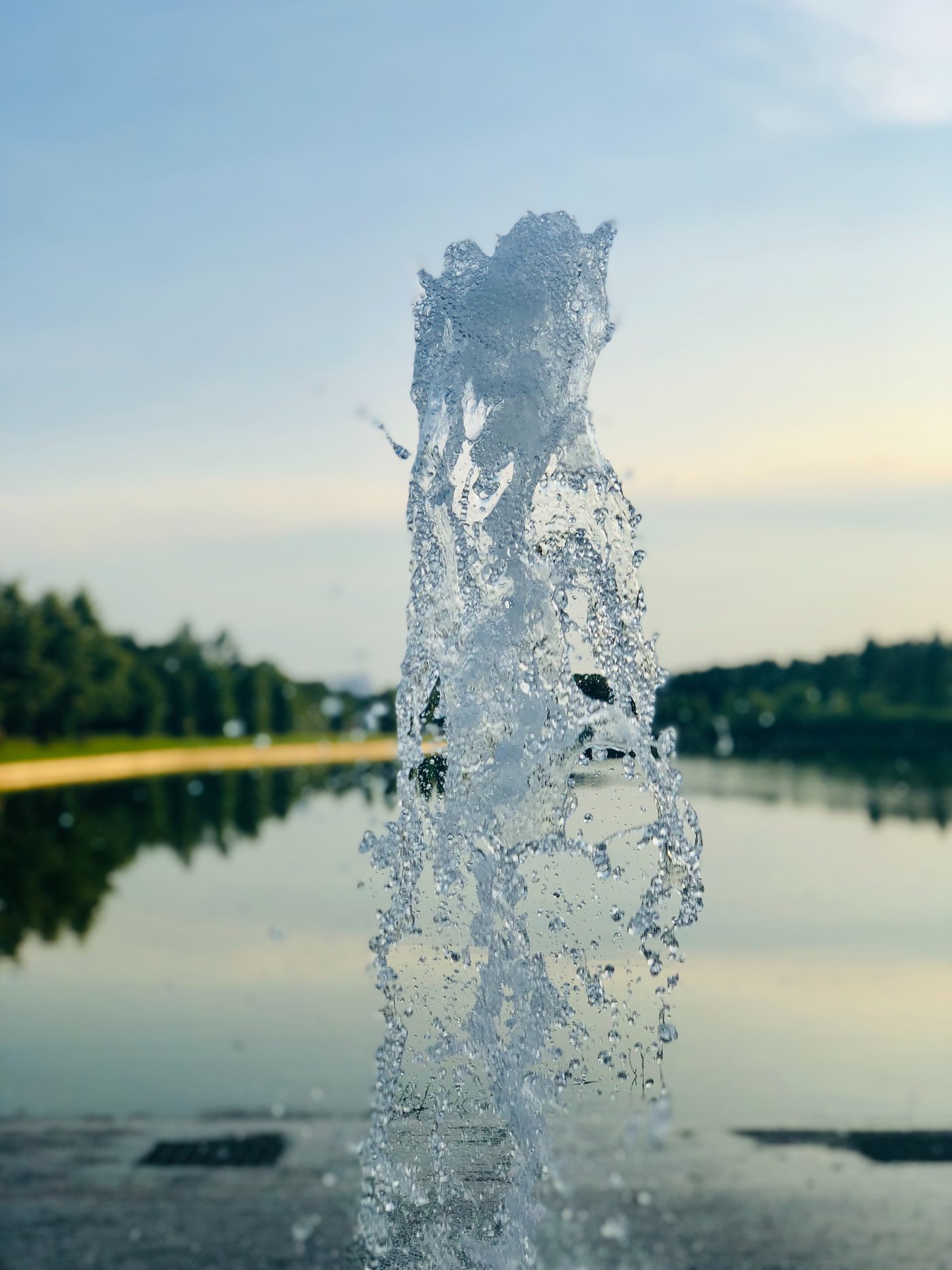 Monitoring and Evaluation
The Village Partnership program has a three-year exit strategy, measurable benchmarks and criteria for needs to be implemented. WHI wants to ensure the program impacts are sustainable. By incorporating monitoring and evaluation into the program, WHI can determine which activities are ready to be phased out and/or phased over to the VDC during the course of the partnership. Resources are phased out when activities have brought about permanent change (i.e. behaviour change through hygiene teachings) or when the activities are self-sustaining (i.e. seed loans). Activities are phased over when the VDC leadership has the capacity and resources to implement and monitor village programs (managing the seed loans and investing the profit back into the village). After the initial three-year partnership, if the community needs additional assistance to develop a stronger sustainable community, supplementary resources may be secured through extending partnership.
Our Philosophy on Evangelism
As Christians, we desire to show others the love of Jesus Christ through both word and deed. To simply address the physical needs of a community and not the spiritual needs, means not sharing the hope, love, and grace we embrace as necessary to navigate an often-difficult life on earth. However, we understand that when we share the gospel, not everyone will embrace its message. We choose to love and accept these community members in the village development process.
WHI opens all village development programs to people regardless of faith or whether they choose to follow the Christian faith. In some villages, there are Christian churches and/or those interested in learning more about the Christian faith. In these villages, funds are often requested to help in church building and leadership development as well as evangelism.
These activities can include: showing The Jesus Film Campaign; training of and supporting pastor and community church leaders in areas such as business counsel; distributing print materials (Bibles, tracts, etc.); and/or constructing or renovating a church building.
However, there are other villages we operate within where the Christian message is not accepted. The funds requested for evangelism are limited. We accept that we have done our part in sharing the hope of the gospel and pray that God will continue to work in their lives and draw them to Him.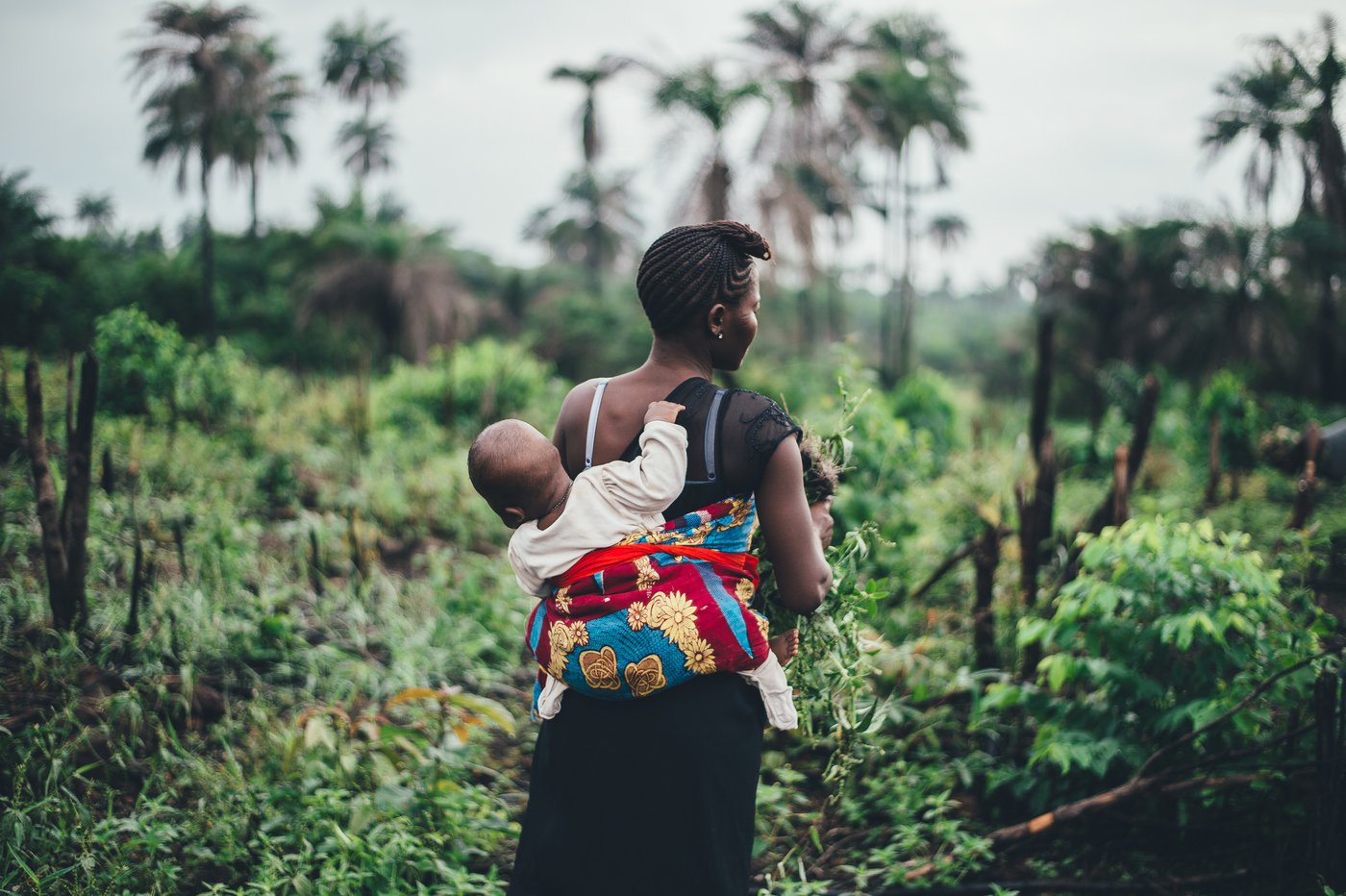 Opportunity for Further Engagement
Short Term Mission Trips
World Hope International facilitates opportunities for individuals to experience international projects firsthand. We invite you to not only partner with the community of Kenenday by providing the necessary resources but to also come visit and see for yourselves the changes taking place! You will also be able to visit Sierra Leone to see how the people continue to work together.
Prayer
It's easy to overlook the vital aspect of prayer at times. However, the success and effectiveness of our work cannot happen without the commitment of prayer.
PARTNER WITH US